BNA General Membership Meeting October 26
Please join your neighbors for the Blackstone Neighborhood Association General Membership Meeting Thursday, October 26.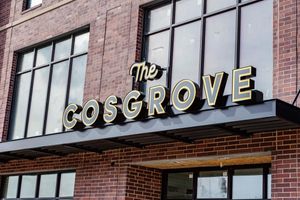 The event will begin at 6:30pm at the Cosgrove Apartments, 3814 Leavenworth Street.
The Cosgrove will be leading a tour of the new apartment building.
Bring your questions. 
We will conduct a brief association meeting.
Guests arrive in the main lobby entrance off of Leavenworth Street.  Middle of the building.  Once you enter the lobby, guests will head to the right to the elevators to the 2nd floor.  Upon exiting the elevator, The Parlor will be directly in front and that is where the meeting will take place.   
Street parking where available. 
The Burlington Company's Cosgrove apartment has been open since April. Lights in windows show that new neighbors are now living in this new complex.
From the website: Nestled in the vibrant Blackstone/Midtown area of Omaha, the Cosgrove is a new community now open. Within walking distance to the University of Nebraska Medical Center, residents will enjoy nearby boutique dining and shopping and is less than 10 minutes from downtown.
Learn more about it here: The Cosgrove – Apartment Living in Omaha, NE (thecosgroveomaha.com)
Videos of our past recent meetings
Welcome to Historic Blackstone, Where Old Meets New
The Blackstone Neighborhood Association's purpose is to protect the historical buildings within our boundaries, preserve the wonderful heritage and stories of those who lived within this area during Omaha's early years, and foster the pride of those residents who continue to enjoy living and working here.
The neighborhood association meets quarterly on the 3rd Tuesday of the month at 6 pm (January, April, July & October). Next meeting: April 18.
With exciting developments coming to our neighborhood, we can certainly expect change. Whether it is new buildings, a Streetcar, new residences, our sleepy part of town is fast becoming a hot spot. And with that change, our Neighborhood Association must grow to meet the demand of our new neighbors.
The Blackstone Neighborhood Association Newsletter is the best way to stay up to date on neighborhood events, news and volunteer opportunities. Add your email address to receive the newsletter every month.