BNA General Membership Meeting Jan. 24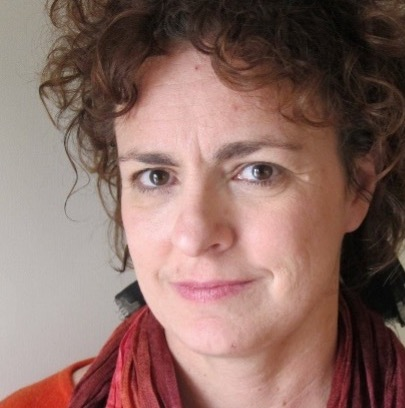 Please join your neighbors for the Blackstone Neighborhood Association General Membership Meeting Tuesday, January 24. The event will begin at 6:30pm at First Central Congregational Church, 507 S. 36th Street (third floor lounge).
We will welcome City of Omaha Preservation Administrator Shelley McCafferty (at right), who is responsible for submissions to locally landmark historic Omaha properties. She will share remarks and answer questions about the process for our benefit.
We will conduct a brief association meeting, the highlight being a presentation of the results of our recent fundraiser, Historic Blackstone Revealed.
---
Historic Blackstone Revealed Success Paves Way to Next Steps
by Mark Allen Maser, president, Blackstone Neighborhood Association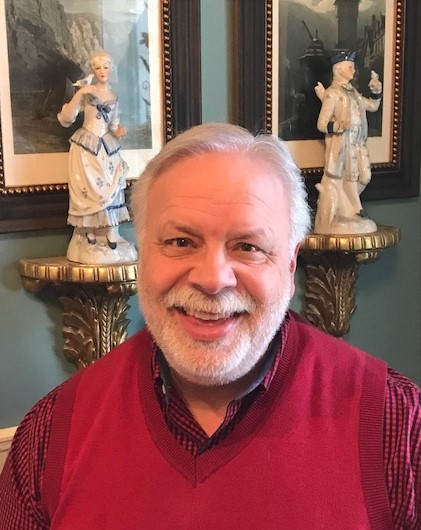 Our successful historic home tour positions the Blackstone Neighborhood Association to help our historic Blackstone property owners locally landmark their places, helping to ensure their safety from harm.

You can read below all about how Historic Blackstone Revealed was a success. But most of all, our thanks to everyone who helped in the effort.

So many guests came to tour. So many supporters ensured the underwriting.

It was work, but it was fun.

Not only did we meet our objective of finding funds to help with the neighborhood's preservation efforts, but we did so by doubling our goal amount.

So, now begins the work of encouraging our neighbors to locally landmark.

Our first step will be to inform ourselves. At our January association meeting (see above), we will hear from Shelley McCafferty with the City of Omaha. Her presentation will be full of information about this process.

If you can help support our efforts, please donate via the link below:
Preservation Project – Blackstone Neighborhood Association

Please become a member of the Blackstone Neighborhood Association. You will get updates on what is happening, and your voice can be heard. Find more information about how to join at the bottom of this newsletter or click on the following link:

Membership – Blackstone Neighborhood Association

Join your neighbors as we blend our voices in guiding the direction of our district. Just send me an email at rexgaynor@aol.com. We can chat about how you'd like to get involved or how to get on the e-mail list.

Let's get busy.
---
Historic Blackstone Revealed Tour A Success
by Kristine Gerber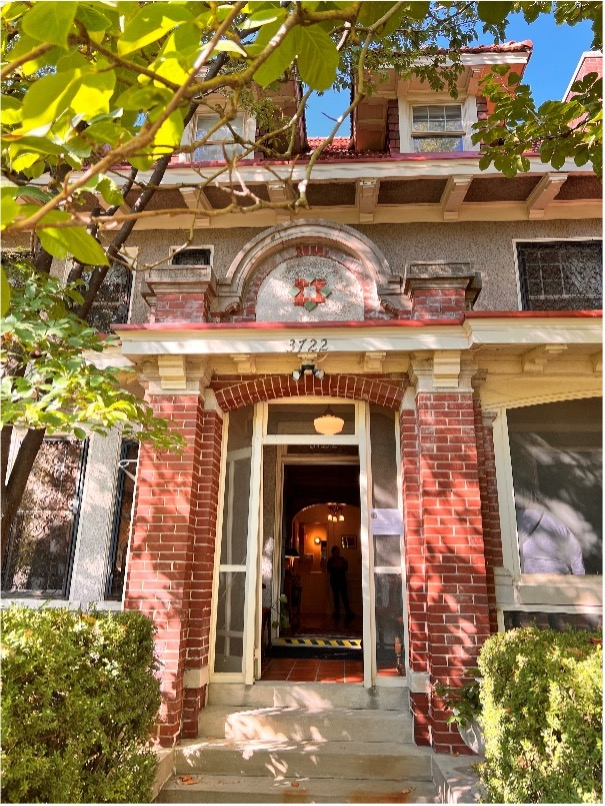 A mix of beautiful fall weather, grand historic properties and great promotions brought more than 1,500 people out to the Historic Blackstone Revealed tour October 8 and 9, 2022.

The tour proceeds, combined with special event income and generous sponsors, raised $50,000 for the neighborhood preservation project to locally landmark historic properties, protecting them from major alteration or demolition.

If you missed the tour, a 36-page tour booklet highlighting the history of the tour properties and neighborhood is available at HistoricBlackstone.com to view and download.
Also, on the website you can see short videos of Mary Creighton McDermott Maxwell (at left) sharing her stories of growing up in the Blackstone neighborhood in the 1940s and Mary Schimmel Bernstein (at right) sharing her memories of the Blackstone Hotel and her family who managed it from 1920 to 1968. Plus, she gives the definitive account of how the Reuben sandwich was invented at the Blackstone Hotel by her father, Bernard. In addition, check out the videos sharing the Blackstone Hotel renovation story from Leo A Daly architect Martin Janousek and Tom McLeay, the owner and developer, via the following link:

Historic Blackstone Revealed – Blackstone Neighborhood Association

Special thanks to the tour properties who opened their doors to the public:
First Central Congregational Church
Cottonwood Hotel
Dundee Bank
Blackstone Plaza (former Kiewit Plaza)
Charles Metz Home (Pi Phi Medical Fraternity)
Charles McLaughlin Home (Ron Banse)
Brandeis Mansion (Mark Maser and Paul Ledwon)
Bostwick Home (Jim and Barb Farho)
Storz Mansion (Wayne and Rhonda Stuberg)
And to those who held open houses:
Dewey Row (Noddle Homes)
The Mansion at Blackstone (Greenslate Property)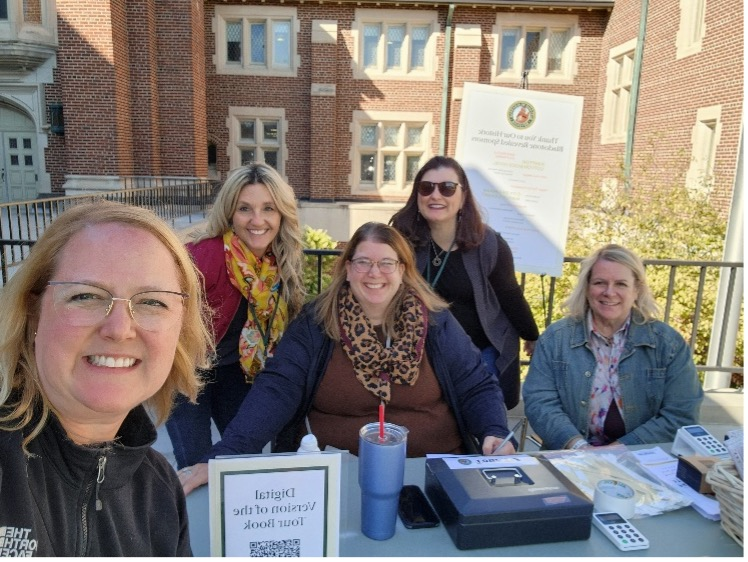 And to our committee and volunteers
To our core committee, who organized the event, and the 88 volunteers who served as docents during the tour weekend. The core committee included Mark Maser, Kristine Gerber, Nicole Malone, Rhonda Stuberg, Barb Farho, Kate Grabill and Curt Snodgrass.
And to our sponsors, who underwrote the costs of the event:
City of Omaha Mayor's Grant
Cottonwood Hotel
Lund Company
Amy Haddad and Steve Martin
Maser Family Foundation
Greenslate Development
Dundee Bank
Midtown Neighborhood Alliance
Nebraska State Historical Society Foundation
Tim Reeder/Better Homes and Gardens
Mutual of Omaha
Blackstone Business Improvement District
University of Nebraska Medical Center
Noddle Homes
Security National Bank
Physicians Mutual
John Fox Design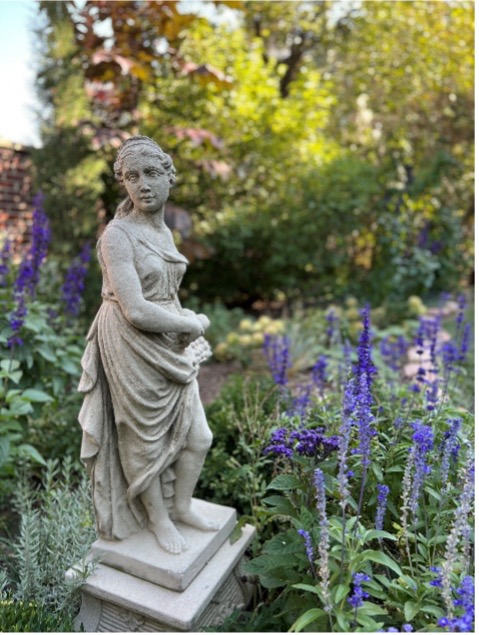 Besides raising funds, the tour motivated the neighborhood association to create a neighborhood website, www.HistoricBlackstone.com, an online payment system and a bi-monthly newsletter. The BNA now has more than 1,000 names on its email list and more than 1,000 Facebook followers. The neighborhood also received excellent media coverage for the neighborhood and has stronger relationships with the Blackstone Improvement District, the Blackstone Business District and Cottonwood Hotel.

Lastly, BNA now has both historic and current images of our neighborhood for promotions.

Thank you to everyone for making this project happen. We will see the benefits for years to come.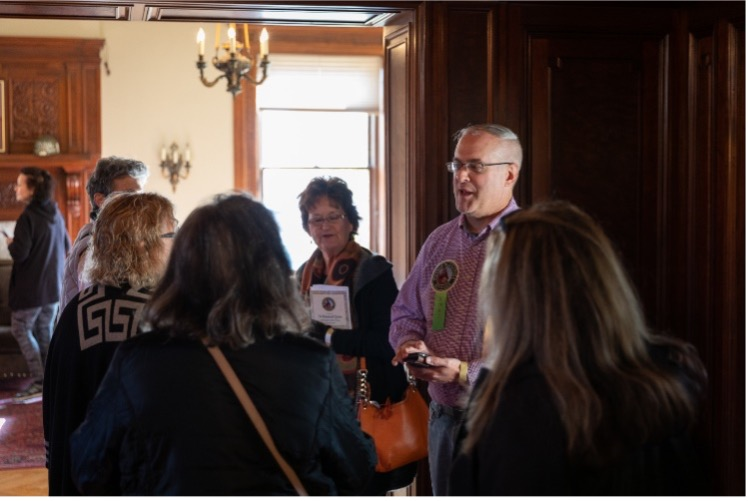 ---
It Takes A Village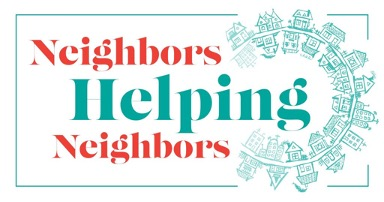 Our thanks to Ron Banse for opening up his home for the Blackstone Neighborhood Holiday Potluck on Tuesday, Jan. 10. It was a lovely evening with neighbors – old & new. It was a treat to be together in this historic Blackstone home.

And all our thanks to the Blackstone Neighborhood Association Executive Committee. Their generosity of service to our neighborhood must be noted. You will find them listed in this newsletter.

Our thanks to Teresa Gleason, neighborhood art dealer and marketing professional, for her help with this newsletter and other projects. Find her at Ming Toy Gallery in Benson.

We need your help. We can always find a way to work together. But we especially could use you if you have experience with:
Graphic design
Website updating and technical wizardry
Social media
Newsletter article & story writing
Historic research
Social events
Beautification projects
Preservation projects
---
Neighborhood News
Here's what's happening in the Blackstone District…
The Great Reuben Debate is taking place through Jan. 28:
Several businesses will have live music February 11 and March 11.
The Blackstone Business District 10-year anniversary party will be Saturday, April 8.
Check out the link for more information: The Blackstone District

BLACKSTONE BUSINESS IMPROVEMENT DISTRICT
Street Calming Continues to be a Success on Farnam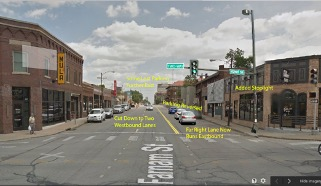 The City of Omaha installed changes to Farnam Street's Business District. This has proven to be effective in slowing down the automobile traffic on Farnam Street and allowing pedestrians to cross the streets more safely. No accidents have occurred since the installation. With upcoming developments, including the streetcar, these temporary changes will become permanent. This effort has been spearheaded by the Blackstone Business Improvement District.

New Blackstone Business District Banners (from 35th to 42nd Streets between Dewey and Dodge Streets)
New banners were installed on 38 acorn (historic) light poles. Resized banners were installed on 19 taller light poles.

Waste Can Signage
"Keep Blackstone Beautiful" signs will be installed on the single trash receptacles currently deployed along Farnam Street. The trash receptacles, purchased by the Blackstone Business Improvement District, are maintained by an agreement with the City of Omaha.

Neighbors – stay on the lookout as construction continues in abundance in the neighborhood. Exciting projects are under way as our neighborhood grows. Yet that involves growing pains. Prolonged street closures can be especially annoying. Some neighbors have reported that illegal parking is an issue. Do not hesitate to contact the Mayor's Hotline when you see scofflaws.
Omaha Mayor's Hotline | 402.444.5555
Street Construction Problems & Complaints | 402.444.5220
---
Architectural Blast from the Past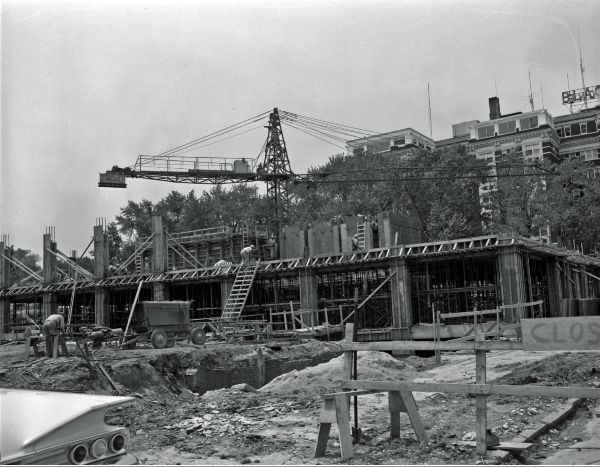 The original Kiewit Plaza building at 36th and Farnam Streets (now renamed the Blackstone Plaza) was the brainchild of Peter Kiewit with Peter Kiewit Sons Co., Morris E. Jacobs with Bozell and Jacobs, and Charles Durham with HDR. It was reported during construction in 1960 and 1961 that workmen were pouring concrete until 10:00pm to maintain the goal of finishing a floor and a half per week. The building, when completed in the spring of 1961, was awarded the Chamber of Commerce's Beautification Unlimited Award for making "outstanding contributions toward a more beautiful Omaha."
The John Savage photograph from the The Durham Museum archives shows the construction of the building in the spring of 1960. Note the Blackstone Hotel (now the Kimpton Cottonwood Hotel) in the background.
---